Great Coaching And Your Bottom Line: How Good Coaching Leads To Superior Business Performance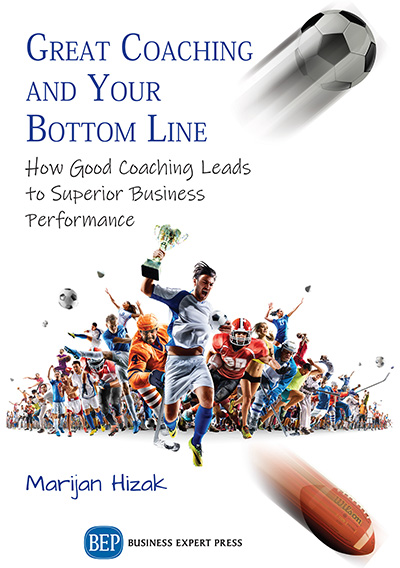 Better sports coaching delivers better business performance. Business success in sports as seen in the public is mostly tied to professional sports, which does not mean that business success cannot be measured or is not present in amateur sports. Only the profit is manifested differently. For example, the business success of an amateur or school club is manifested through improved child health and various marketing effects, such as a positive image or branding of a club, community, college, or university. Therefore, it is no surprise that in the sport today the role of the people leading the athletes becomes more and more important. Their abilities, knowledge and skills that are of crucial importance for successful club operations are increasingly questioned. It is commonly believed that in order to achieve success in the coaching profession, the most important things are to be a good teacher and pedagogue, and to poses the technical knowledge about technique, tactics and conditioning in theory and practice. It is indisputable that the above-mentioned knowledge is important, but in this book, I will try to convince readers that these skills are no longer sufficient for a successful coaching career, and thus for the successful running of the club. Why? Because today some other skills, such as communication and marketing skills are equally important as the professional knowledge and the sports results of coaches.
LINK TO DISCUSSIONS:
https://www.facebook.com/mhizak/
LINK TO BUY THE BOOK:
https://www.businessexpertpress.com/books/great-coaching-and-your-bottom-line-how-good-coaching-leads-to-superior-business-performance/
The successful coach – The choice is yours, Maxi!
HOW TO BECOME A SUCCESSFUL COACH
Learn from the Best
One of the most important factors of success in the coaching profession is experience. It has an immeasurable value in this profession. Findings based on experience are kept 'top secret' and are rarely spoken about in public. Most of the topics covered in this book cannot be learned at school. As an example, here are a few topics:
• The successful coach who 'digs the most gold'
• Players follow the coach out of respect or fear
• Should players like the coach?
• The captain understands the game and the coach's ideas
• Team success without prima donnas
• How to get players to listen to your advice
• How to 'strip down' the players
• Half-time communication?
• Say, point and include the players
70 Secrets of Highly Successful Coaches
The book 'The successful coach – The choice is yours, Maxi!' is one of the few books that gives you access to a veritable treasure trove of top tips from successful coaches.
Get this book and lift your coaching career to the next level….today.
LINK TO DISCUSSIONS:
https://www.facebook.com/mhizak/

LINK TO BUY THE BOOK:
https://www.amazon.com/successful-coach-choice-yours-Maxi-ebook/dp/B01M0VLFCB/ref=la_B01LZOEWVT_1_1?s=books&ie=UTF8&qid=1478289285&sr=1-1
https://www.amazon.co.uk/successful-coach-choice-yours-Maxi/dp/1539069427/ref=sr_1_1?ie=UTF8&qid=1478336255&sr=8-1&keywords=marijan+hizak
KINDLE EDITION ON AMAZON $ 4,70
PAPER EDITION ON AMAZON $ 10,99