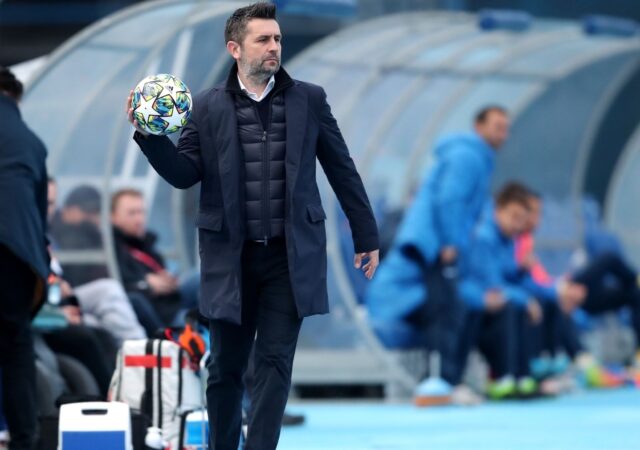 The other day I read in the papers "Hammers manager Slaven Bilic said he is full of confidence before the start of the new season". So what does it mean to be self-confident?
The theory of self-esteem is defined as confidence in yourself and your possibilities. A high level of confidence is manifested through a high degree of confidence in one's own judgment, or a high opinion of one's self-worth. This means that a coach who is full of confidence is one who believes completely in his own professional knowledge, skills and abilities. We can all agree with that, can't we? Such a coach always, both directly and indirectly, transfers his confidence to the team, motivating the players to exploit their potential to the fullest. A confident coach transfers a positive attitude and spreads optimism among players.
Coaches who are full of confidence are not averse to risk-taking and taking responsibility in the most critical moments of the game. They accept each difficult situation as a challenge. Self-confidence is certainly one of the significant factors distinguishing successful from less successful coaches. Most coaches have excellent technical knowledge, but often fail to cross the border to genuine excellence. Why? One of the key reasons is that they're not sure of their abilities and capabilities, not using them at critical moments when it's most needed for the team. They never take risks, always opting for a safer option. You're probably wondering where exactly the problem lies? In the head, it's all in the head.
Coaches with low confidence must overcome their psychological barriers and start believing in themselves, in their knowledge, skills and abilities. It might mean abandoning the usual security, but for sure, if we don't change ourselves, we won't progress. So I'll repeat once again that coaches who have a far better chance on the road to success speak steadily, behave properly, look appropriate, and are always in a good mood. Simply, in a nutshell, those who've mastered the skill of verbal and non-verbal communication radiate with confidence, before they've even said their first word.