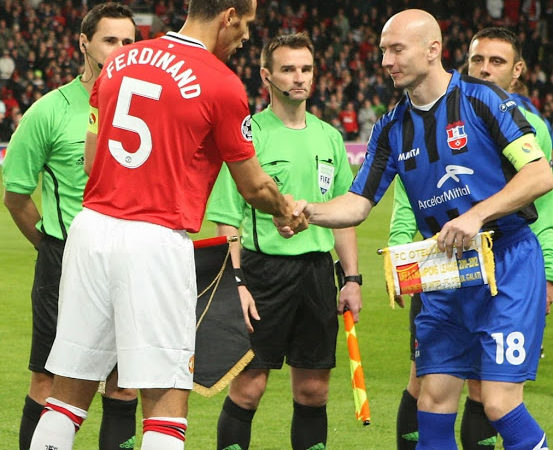 Let me tell you why a successful coach always insists that the captain should be his choice. The team captain is the coach's right-hand man on the pitch. It's understandable that the captain can only be a person who enjoys the coach's unlimited trust. Equally, the captain needs to really understand the game and the coach's ideas.
During the selection process, there mustn't be a false democracy and players must fully accept the coach's decision. It's crucial that the player has authority among the players, is a first team regular with a moral character. He also has to understand the game and know how to communicate. When selecting a captain, coaches are very demanding. They have to be, since the captaincy role is an essential link in the success of the team. The captain must lead his teammates in training and on match day. The captain has to know how the team is organized and its way of playing. Furthermore, the captain is the person who informs the coach about problems brewing in the team. The captain needs to assess which issues should be passed on to the coach, and he should know which challenges can be solved with a physical therapist or by the coach's assistants.
The captaincy role among young players is priceless. The influence of the captain in developing the minds of young players can often be more useful than that of the actual coach. Only the captain can persuade young players that sacrifice is part and parcel of professional sport and without it there's no success. The coach should never set unrealistic objectives for the captain and players. If a coach's assessment suggests the team should reach seventh or eighth place, he should never force the captain and players to believe they could reach first or second place. At best, the coach must ignite the team's hope that eventually, at maximum effort and unity, they could fight for third or fourth place, which would lead to an international competition. The captain and the players may also assess the realistic possibilities of their own team – although some coaches tend not to think so.
Thank you for taking the time to read this article and Sharing it with your soccer community. Clicking Like and Commenting on this subject is also very much appreciated