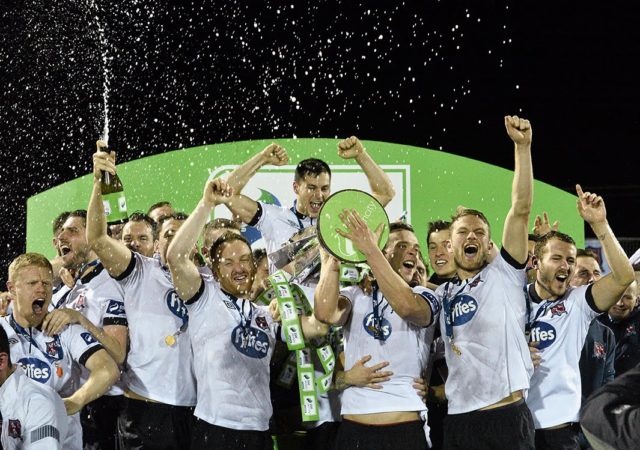 Today's blog has been dedicated to Dundalk FC from the eponymous Irish town of Dundalk, which is this year's participant of a group stage of the UEFA prestigious competitions – the Europe League. Until reaching the group stage of Europe League, Dundalk FC was not known among the wider global sporting public, but now, since the club is present on the world stage in the company of football greats, like Manchester United, Roma, Ayax, Fenerbache…. everybody throughout Europe and the rest of the world who follow the football knows about it.
Dundalk FC has been eleventh fold champion of Ireland and it is a club whose success makes happy and inspires not only the people of Dundalk and Co. Louth, but the whole of Ireland. The point of this story about the small town of Dundalk who turned into football capital of Ireland is that the national championships and European competitions are not exclusively reserved for large and wealthy clubs.
At a time when every success is associated with money, FC Dundalk, a "small" and modest budget club has proved that success can be reached despite the complex financial conditions.
Football in the modern world has long become more than a game. Football is today big business and a huge promotion tool as well as fight against discrimination of all kinds. Through football games, the business and political moves have been broken and no one can remain indifferent to the successes of Dundalk FC.
So, I am thinking with optimism about the future of Dundalk FC. The Dundalk town and its citizens live in symbiosis with the club so I'm deeply convinced that this year's magical result of the club will lead to a decision to construct the new stadium as their European matches are now being played in Dublin because of the inadequacy of their own stadium.