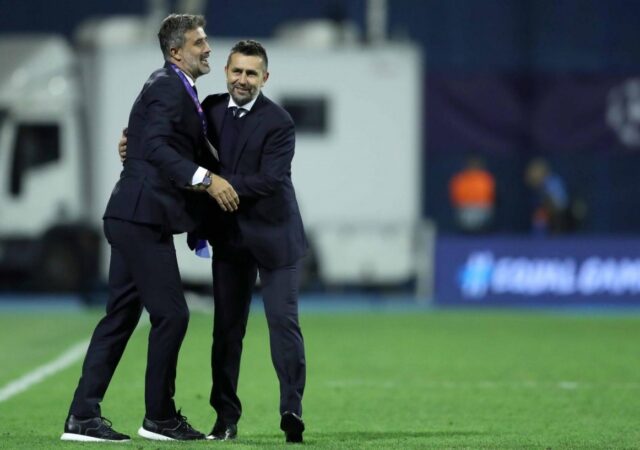 Behind every great team that achieves results, produces quality football and plays an entertaining game, you will fi nd a manager or coach with a charismatic personality, who is frequently an emblematic fi gure within his club or country (a Beckenbauer, Cruyff, Ferguson, Hitzfeld, Jacquet, Lippi, Platini, Parreira, Roux, Trapattoni or Zagalo). There is no specifi c programme at youth level aimed at achieving high-quality performances or at changing the behaviour of a player without the full involvement of a coach or recognised instructor, such as Pekerman (Argentina), Pua (Uruguay), Queiroz (Portugal), Suaudeau (France), or other educators working in the the background. This function, which nowadays involves not only sports-related aspects, but also psychological and pedagogical ones, has expanded considerably in football, in particular to cope with the increasing demands of the modern game and the players.
In addition to organisational and scheduling tasks, and the supervision of technical, tactical and physical aspects, the coach's area of activity and responsibilities have now been extended to include communication, day-to-day team management, health and hygiene issues concerning the players, as well as their training and education – not to mention dealings with the media for those coaches working at the highest level. In the top clubs, the function of the coach has been extended still further to include administrative management of the team, even of the club itself, with major tasks involved, such as fi nancial management, transfers and players' contracts, promoting the club, relations with external institutions, as well as determining the club structure.
This work of the coach equates him with the CEO of a company, and involves responsibilities that go way beyond mere football knowledge. Faced with the scope of and responsibility involved with his function, as well as the diversity of his activities, the coach is obliged to work as part of a team (the coaching team) with staff who are specialised in their particular area. This new form of coaching, based on teamwork and on communication, reinforces the leadership function of the coach still further in his role of head coach, "boss", "guvnor" or "gaffer", as he is sometimes known in the English-speaking world. It is a diffi cult and complex profession, but also an exciting and extremely varied one by virtue of the educative and creative activities that it involves, as well as the innovations that constantly have to be considered.