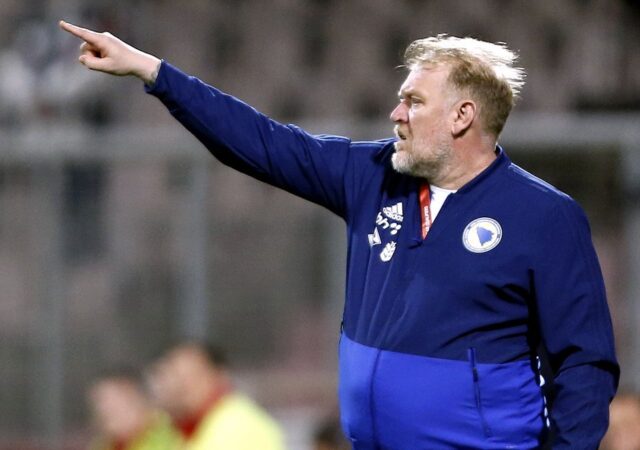 Because of the nature of their job, football coaches are often found in crisis situations, but this kind of crisis is also something new for all of them. Two defeats in a row, the absence of an audience or management pet from the initial squad are most often the reason the coach is put in crisis.
Today, I am writing about the fact that in every crisis there is also an opportunity. The Coronavirus Crisis is an opportunity to question peacefully our values, our satisfaction with the past work done and the level of knowledge we have reached. We can use these forced peace and isolation to acquire new knowledge and skills that we could'nt find time for.
The Coronavirus Crisis is also an opportunity to ask ourselves whether selfishness, the pursuit of results at all costs, the absence of empathy and confrontation with everyone who thinks differently, are to our advantage or to the general detriment. There is enough time for us now to question our personal priorities, the meaning of our life, work and action.
I am pleased to have read that one of the greatest attackers of today, Zlatan Ibrahimovic, also sees the coronavirus as an opportunity. Here's what he said about it for "Svenska Dagbladet" newspaper:
"Who could have predicted this pandemic? It is sad that all competitions are cancelled, but we must respect that and be patient. Health is the most important. We must try to enjoy life. I have to take care of the family. They are happy here, so I am happy too. I have to keep evolving and thinking not only of myself and my game, but of everyone around me. To my family and happiness. Football is my career, but there is so much more more in life. I want to learn something new, become a better person and convey that to the people around me, not just to the lawn. "
So what can you do? Stay home, devote your time to family. Don't forget your players either. For starters, call them (not just the best ones) and ask them how are they. Feed them with positive thoughts, because a positive attitude and empathy creates a boundless source of motivation for future successes and victories.
Crisis is the perfect opportunity to remember that powerlessness and deficiency do not exist, that the idea that we are missing something or that we do not have the power to create something is a complete illusion and a lie.