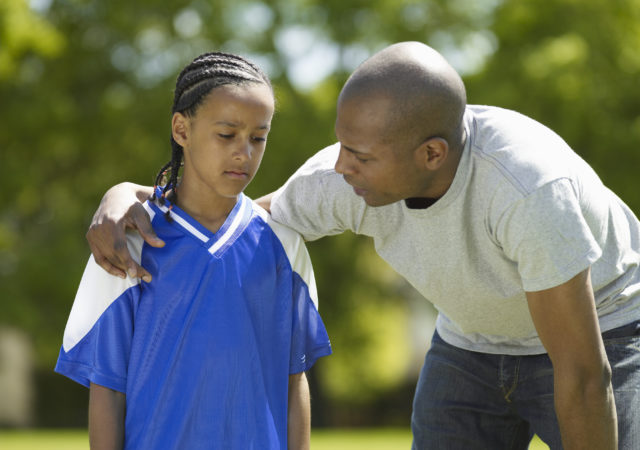 You must have often heard of a certain coach that he has been credible. What does that mean? This means that when he says something, he stands behind it, even if it is in opposition to the trends, the opinions of the majority. Credibility is when you do what you are saying. During my work at a professional club, I often encountered different instances of coach's inconsistencies. The most common were situations when coaches made rules that would later violate themselves because they did not apply them equally to all players – players "stars" were excluded and privileged.
I know, too, a lot of cases when coaches assured the players about smoking hazards and unhealthy food, even though they were passionate smokers themselves and eating unhealthy food. Normally, the players did not experience them seriously.
Only when we talk about things from our deep beliefs that we adhere to and practice, we can have an impact on the players. The players are wise and smart, they notice and follow everything you say and do. They will forgive you when you sometimes lose your nerves. They will forgive you forgetfulness, laxity when dressing, but if you talk about one thing and do the other at the same time, you will not have authority over the players.
Swedish striker Zlatan Ibrahimović is known not only for his skills but also for his statements where he generally praises his own 'character and works'. Did you think he was baffled and arrogant about what he was saying? You probably did not, and that's because he's a sincere, authentic and brilliant example of accepting himself. He is credible, no matter what you think of him.
Righteousness is the next coach's virtue that would mean – treat others the way you want to be treated. Fair-minded coaches play by the rules and do not take advantage of others. As a coach, you need to learn and to model what fair play is about. Make sure you are reasonable and treat everyone equal in making decisions. Always think about the feelings of all people that will be influenced by your actions and decisions, treat all players based on impartiality.
You have to have a great memory in order to become a righteous coach. I do not talk about the memory of a guy who came to the club for the first time. I'm talking about the kind of memory I had when I was a player and I've been coached myself. The things I liked and disliked about my coach. So, it's about remembering how your coach motivated you and how he also demotivated you. Many lose that memory. They became coaches themselves, so they forgot. They start acting like a boss, bossing around, and if you have a good memory, you'll understand. Perhaps some player's behavior is unacceptable and you will let him know it, but you will also understand why he has made a mistake.
Self-control is, according to my choice, the last important element of coach's personality. Self-control is indispensable in training, leading games, teaching children, but also in relationships with parents, judges, and officials. We often witness that coaches are unable to control their emotions when it comes to players and judges' mistakes. I am aware that for me it is easier to write about it than for coaches to handle it when faced with injustice or when things are happening against them.
A coach who can not control his emotions, a coach who screams and jumps creates an atmosphere that does not contribute to learning and entertainment, nor to the spectators' satisfaction.
Practice skills that enable self-control. You will surely be a more satisfied and successful coach.