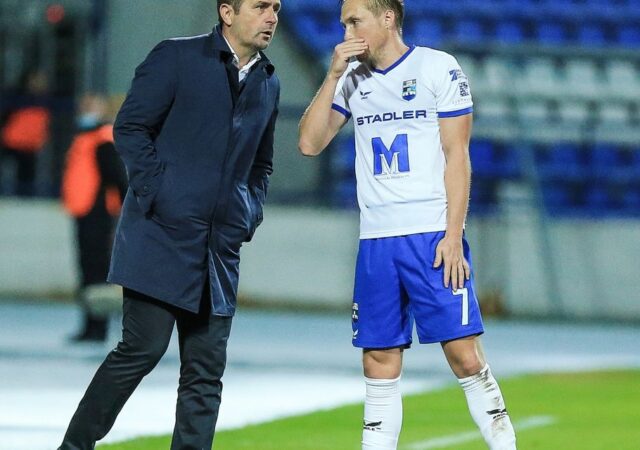 "What are the most important qualities needed to achieve coaching success?".
A lot of people have asked me this question. This is what all young coaches ask. Although they all, considering my age and experience, expect some sort of great wisdom from me, I'll probably disappoint them with a simple and humble answer: an immense love for people and for football, many painstaking hours of hard work and perseverance. In this I always emphasize that no effort in life is in vain. Every effort, however, even the smallest is always worth it, and it's always fertilized in some form, either materially or spiritually. If a man loves something full of enthusiasm, if you give your all and thrust everything inside of you to become something good and positive – nothing will prevent you from achieving your set goal. The truth is, there'll always be thorns and roses along the way to the finish line, but it's fully worth the effort and worth a try. Be persistent, constantly absorb new knowledge and develop yourself, because this is the only way to reach the results you want.
 Young coaches are impatient and often find it a challenge to work as an assistant, with ideas of immediately becoming a head coach. Young coaches should be taught from the very beginning of their coaching career, that this is a big mistake that they'll realize only later in their profession. Sometimes a young coach can be faced with a great chance and can even experience a sudden flash, but without the necessary experience this success can be quickly turned into a big bang. And then the journey from then on can be very difficult and painful, and often impossible. The road to coaching success is not "an overnight" journey from victory to defeat, it's a long-term process. It's a route with many stops along the way and with constant checks. These constant evaluation points are the best motivation boosters to achieve continuous future success measured by results. Coaches are constantly put in risky situations accepting a variety of challenges. The challenges force them to constantly invest in themselves, either through additional professional education, or through working on themselves in order to strengthen self-control and concentration.
Coaches are actually eternally addicted to objectives and challenges. You're not alone, as all of us working in sports are like that. I simply can't imagine life without a goal and challenges. Challenges are by far my best fix, filling me with adrenaline, forcing me to give my best and grab it with both hands.