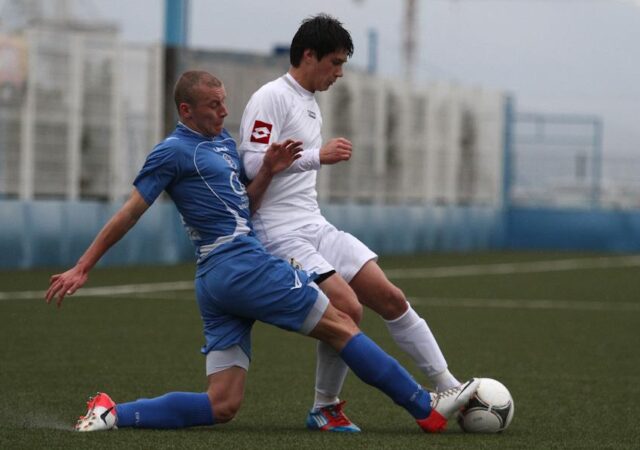 More than a game 11-a-side
The game of football is often unjustifiably and sarcastically referred to as "a simple game for the masses". The truth is completely different. Football is much more than a simple game of 11-a-side. There's no other team sport where the individual quality of a player is as significant as in football. Playing with only your legs, the speed of play and the constant change from defence to attack and vice-versa guarantees the unpredictability of the game. In football only play from corners, free-kicks and penalties are predictable. Not without reason, football today has become "the most interesting irrelevant issue in the world".
Football is above all a mind game. A game that sets high demands in front of players and coaches, demands that are not easy to respond to. Football players, in addition to mastered techniques for manipulating the ball with their feet and physical qualities, must have intelligence for the game and an ability to understand it at any point.  Only amateurs think it's easy to choose the best solution for the team from the variety of what it shown to them. Also, not everyone can simply be a football coach. In order to become a successful coach, it's no longer enough to bring together players who want to play, who can control the ball and who are in great physical condition. In order to take productive quality steps forward in football, a perception of time, space and situation is needed.
Let's assume you have a reputation of a coach who is great at "reading the game". This can only mean one thing – that you're extremely knowledgeable in football and intellectually powerful. Only intellectually capable individuals are able to anticipate the reactions of rivals, and to "read their game". The same is valid for the players as their intellectual capacity is just as important as handling the ball, and physical fitness. Someone quite rightly, compared football to geometry. Opening and closing spaces on the pitch are logical mathematical motions. Football is an art of unpredictability. Very little can be predicted in football. There's always natural spontaneity meaning one wrong move, a miscalculation from the referee or just one touch of the ball can change everything – eagerly awaited by twenty-two players. The coach not only follows and anticipates what happens in play but equally timely detects and corrects errors on the pitch. Especially in the tactical part; how to set up the game and the right time to send on a sub and make a change.
Source: The Successful coach – The choice is yours, Maxi