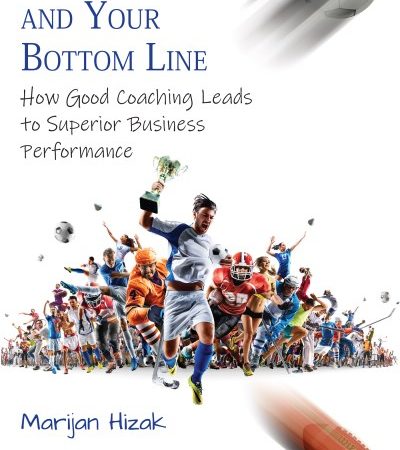 Last year's great successes of the Croatian National Football Team (2018 FIFA World Cup)  and Croatian National Tennis Team (2018 Davis Cup) opened a door for Croatian professional knowledge to penetrate the American market in the field of sports.
Business Expert Press, the leading US publisher of business, economics, science and engineering digital content, has announced on its web site my new book titled "Great Coaching And Your Bottom Line: How Good Coaching Leads To Superior Business Performance". The book will be available on the market in the electronic and printed edition in mid-June this year.
The focus of my new book books is the sports coach and the thesis that better coaching brings better business results. Although the business success of sports organizations is commonly associated with professional sports, this doesn't mean that business success is not present in the amateur sport as well. It is only differently manifested. For example, the business success of an amateur or college club is manifested through improved child health, and various promotional effects, such as the positive image of the school, college or community. Therefore, it is no surprise that in today's sport the role of people leading and coaching athletes becomes more and more important. There is growing concern about their abilities, knowledge and skills that proved to be of crucial importance for the successful running of sports organizations.
It is commonly believed that, in order to achieve success in coaching, the most important is to be a good teacher and a pedagogue and to master in theory and practice technical knowledge about technique, tactics and conditioning. It is indisputable that the coach's expertise is important, but in my new book, I'll try to persuade readers that these skills are no longer sufficient to achieve a successful coach's career, and thus for the successful running of the sports organization. Why? Because today the knowledge of communication and marketing skills are as important as the expertise and the sports results of the coach.
I am sure that this practical and educational book will encourage you to start investing in your own personal development along with basic professional education. It will help you recognize the importance of marketing and communication – two important starting points on the path of your personal development and business success of your sports organization. The book is written in easy language for everyday use, and it can be read in one sitting. I invite you to buy it or to recommend it to your sports organization, college or university.
You can buy the  book using the following link:
https://www.businessexpertpress.com/books/great-coaching-and-your-bottom-line-how-good-coaching-leads-to-superior-business-performance/
I would like to thank Business Expert Press for recognizing the importance of the topic and publishing the book. Especially to Rob, Lynn, Charlene, Shery and all the members of the Business Expert Press team who participated in this project. Huge thanks to my English Agent Nigel, his wife Rachel, and to my wife Sandra as without her help this book wouldn't have been done.