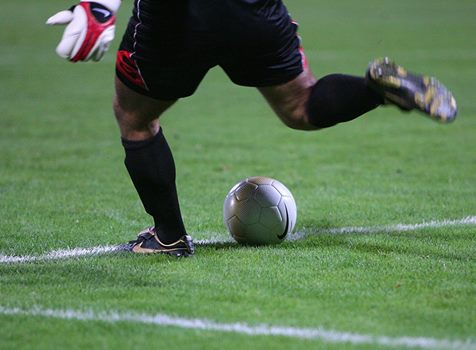 It's a kind of art form to build a successful team in sport. Not even the greatest coaches in the world succeed overnight. No, Maxi, I'm not exaggerating when describing the process of creating a team. I know, it's not a coach's game, but it is a player's game. Although it's the players who are physically playing, the coach is the one who holds a clear vision of the game and the team, and transforms it into practice with the players. The coach must help players to fully understand what it means to be a "team". He needs to encourage players to realize the team's common success is a multiplied result of their individual successes. When they're encouraged in this way, when players feel that they're better than the other team, this can only be recognized and rewarded. It takes time to form "the team". It's a painstaking process of creation and sacrifice. When you manage to make the players support one another, you've already completed most of the work, as the process can only continue to build and spread positively.
A successful coach thinks highly of his players, recognizes and respects their individuality, including the personality of players and equally their private lives. Players should always be spoken to as equals on all issues. Players simply need to feel that they're important. When you speak to them, you need to point out their tasks and their specific role as well as your expectations. The set goals of a team should be perceived by players as an expression of a common pursuit.
The most fundamental aspect players need to understand is the team always wins, not the individual. Individual success within a team is to be welcomed, but it's more important what the entire team is going to do.
When you're accepted by the players, when they are convinced of your honesty and fairness, their anger disappears, caused by a substitution on the pitch or not being picked for the starting eleven. Pay attention to what players under a successful coach point out in their interviews or statements: "I'm just one link in the chain. I would never have succeeded if my play wouldn't have been supported by my team mates ".