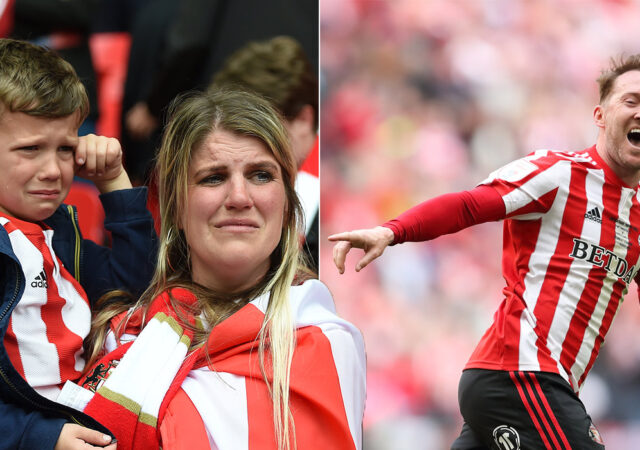 Just like you I suppose, I am helplessly reading the posts on the net hoping to, as soon as possible,  get rid of this incredibly resistant coronavirus that spreads with deadly efficiency and  has kept us away from football matches for a quite a while.
While waiting for better times to come, I enjoy watching the Neflix series: "Sunderland 'Til I Die". This excellent, emotionally charged series, in addition to reminding me of my former work at the club, also confirmed my old thesis that a football club is not something that happens to people on its own. Although, some might think so. It requires a certain place and structure, a dedicated, capable and professional workforce, it requires a certain system that connects all the parts within the club into the whole. Running a football club is a specific job, which often differs from "regular" jobs in a company or in a store.
Determining a clear club policy has never been as demanding as it is today because running a professional club requires a lot of wisdom, experience, patience and expertise. Running a football club completely differs from the well-established entrepreneurial considerations. One can be a top businessman, but that does'nt mean that he or she will be successful in running a club. Unlike the Sunderland owner who is not very good at running the club, there are many quality examples of the club owner's approach. Only few people know that the first move of Russian billionaire Abramovich when taking over FC Chelsea was not to bring players and coaches, but instead the former director of FC Manchester United Peter Kynon was brought in so that he could transfer his rich knowledge and experience from the "Red Devils" to the club. The pillars of success of every football club are the director and the coach, and only then comes the playing structure. Normally, in this whole story, we must not forget the fans, without whom the existence of the club makes no sense.
In other words, knowledge is the only puzzle that can solve and secure the future of Sunderland FC. Professional football knowledge only, and not indulging the club owner, can provide Sunderland with quality coaches and players who will make sure the club returns to where it deserves, and that is the Premier League. In the case of excessive "entrepreneurial wisdom" of the owner, the club could be taken over by someone else. I hope it will be Sunderland after being a toy in the hands of the owner for two years that has evolved into true capital deserved by its loyal fans.
I do recommend you this interesting Netflix series.