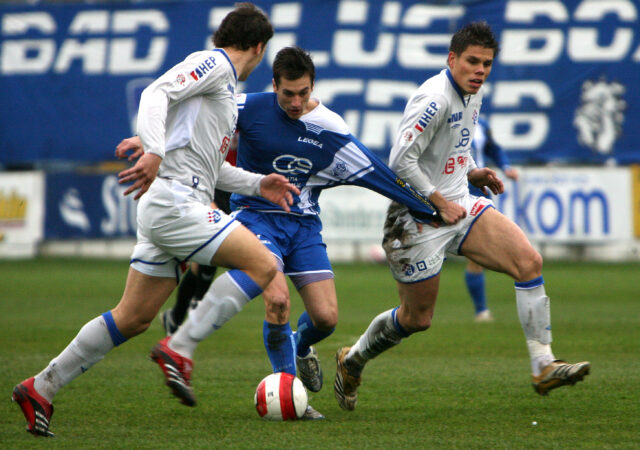 The physical strength of players is one of the most important aspects of football training. Going back to physical training from my playing days, I still fondly remember today, how my coach used to ride a bicycle alongside us as we'd take on a twelve-kilometre run from the stadium to the nearby river. One thing's for sure – thanks to such physical training, a player can become a good runner, but doubtful he could become a highly prepared football player. So it's understandable I later spent quite a lot of time talking about the importance of a player's physical conditioning and that I've also learned something.
My former club teammate, and today's coach of the Iranian champion Persepolis FC, Branko Ivankovic, was also taught in this very same way. Yet he was determined to come up with a fitness regime specifically tailored for football players. Something totally different from our coach on two wheels. The physical fitness of players has to be specific in relation to football. Although Ivankovic's fitness regime is varied, appealing and mainly linked to the ball, I noticed that it nevertheless falls hard on the players. This is actually a normal reaction. Players always find it hard when the training load is increased. To alleviate such reaction, for several years Branko Ivankovic has used a motivational technique using the power of persuasion prior to training. It consists of persuading the individual players and as a group that conditional preparation is necessary to achieve the ultimate success of the team, and to keep the continuity of playing well without injury. As the season unfolds he always tries not to overload players with conditional training, yet equally not to neglect it. He never, during the season, overloads players to the limits of their physical endurance.
For many years now, since working with professional clubs, a segment of physical conditioning of his team is led by a specialist, who plays an essential role in his professional team. Regardless of how much he appreciates his assistant's expertise, Branko Ivankovic still makes the call at his own discretion about the required training load of the players. His assistant, a specialist in physical training, has the green light to fully decide the best way to achieve this desired load.
If you like this post, please share it on Facebook and Twitter. Thank you!