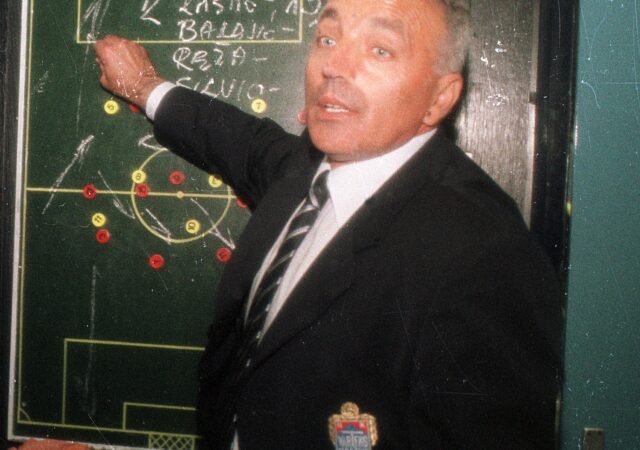 Today's story may sound scarily familiar to you. You have become the coach of the club (school team) you wanted. You are happy that the club (school) with a long tradition and reputation has recognized in you an expert who will take a step forward. You know most of the players from the club because you have noticed them before and followed their development. These are high-quality players with proven potential. You are convinced that they will readily adhere to your way of working and your coaching culture in order to take the club's success to an even higher level. You've been accepted by the players, and everyone is giving the most they can when training. Your approach to the team gives results, you have no need for additional motivation. Victory after victory follows.
But lately … not so much. You feel satiety in the team. It's frustrating because you know how good they can be. You've seen them at their best, but it's evident that the initial spark of gaming enthusiasm has gone out. Wondering what's going on with the team?The time has come to face the good and bad news. First, the bad news: your team has lost its motivation. Good news? This is a completely fixable problem.
Before you decide to blame the players for not being committed (a terrible idea!), remember that there are proven ways you can rekindle the glow you initially saw in their eyes. It is not unusual for players who did not make it to the first team to lose motivation due to not playing, and for the standard players to become more relaxed because they feel that they have secured a place in the team. Never keep reserve players in the dark of anticipation without explanation. The better communication and feedback you have with the players, the easier it will be for you to work with them. Indignation in dissatisfied players accumulates when the coach is not ready to explain to them why they are not playing, or what they need to improve or change in order to play? By actively working on clear communication and resolving any doubts that arise, you will create a pleasant team atmosphere without quarrels and problems. Thanks to an honest approach and open communication without a fig in your pocket, you will gain the trust of the entire team. Not just the players who play, but also those who sit on the bench.
Players love to be respected and appreciated. Try to understand them, put yourself in their shoes. Success in dealing with players is based on a willingness to understand their opinions. It would be wonderful if there was a team without problems, in which we could prevent all unpleasant questions, misunderstandings, quarrels and hostilities using a magic wand from a fairy tale.
The magic wand does not exist, but there is something that has its power, and that is understanding. Most of the players you train crave understanding and compassion. Instead of sharply condemning dissatisfied players, try to understand them, put yourself in their position. In the theory of team communication, a sentence that can disarm any dissatisfied player has long been recognized:"I don't blame you for thinking that way, because I would probably feel the same way if I were you."
The coach of the Oman national team, the Croatian Branko Ivanković, faced a similar problem while coaching the Croatian champion Dinamo FC from Zagreb. After a great start at the Championship, he noticed the players became listless. He needed to encourage and motivate them. He didn't need to think too long how to do it. He decided to talk to them. At the meeting, he asked them to tell him openly what they expect from him as a coach. It took a while for the players to open-up. After a long silence, the captain of the team was the first to gather courage, and after him, the others began to speak. Coach Ivanković listened to them attentively, writing down all the wishes and remarks on the board. When the players had finished their suggestions and remarks, he calmly explained to them that could, he would try to do his best to meet all the stated demands in order to justify their expectations. Then he trapped them with a counter-question:And now please tell me what I can expect from you?" "The answers were different; respect, honesty, commitment, combativeness…Time has shown that this informal, surprise meeting proved to be particularly useful. He encouraged the players to wake up from their lethargy. It brought them new enthusiasm and impetus to work. Today, twenty years later, coach Ivanković often points out that the mentioned meeting helped him as a young coach to understand that he and the professional staff distanced themselves too much from the players, and that they needed nothing but a little more understanding and encouragement.