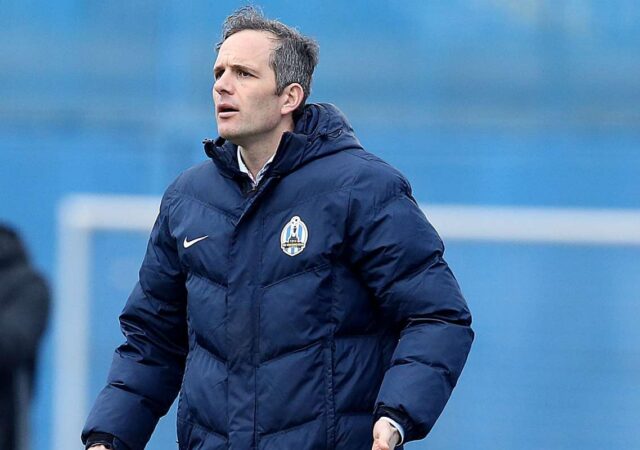 Football really is the most beautiful sport in the world. It brings joy, pleasure, generosity, hope and even faith. Despite these sets of values, a large number of coaches, due to their enormous, constant desire to win every single game, find it a challenge to relax and enjoy its charms. I do hope that you're not one of them. Football would not be football if everyone constantly won. Unnecessary nervousness in these coaches usually floats to the surface while leading the team in a game. I like to observe coaches during a match. It's fascinating to see how every coach goes through the course of a game in their own different way.
Some coaches are noisy and nervous. Others sit on the bench completely calm, and some are always on two feet, standing. I really do worship coaches who seem to stay calm and who can experience the play of their team stress-free. You must be wondering, how come certain coaches manage to stay calm during a match full of twists and surprises? Well, this is because they intensively prepare before every match throughout the entire week, so there's no need to additionally influence the players during the match. In particular, no jumping and shouting in front of the bench.
If the coach creates a scene and constantly shouts out comments, he creates a negative impact on the younger players, and in turn they cannot fully concentrate on the game due to the fear of making a mistake – but they constantly listen to what the coach is shouting. On the other hand, coaches who are calm can be often judged by the public and the club management as having a far too laid back attitude towards the interests of the club.  This is simply not true. Within the football world, there are many coaches who cannot maintain self-control on aspects they simply cannot influence – referees, the crowd and the pitch. The simple logic indicates that this is an unnecessary exhaustion. The same applies to cases when coaches are indulged in unnecessary expert analysis and discussion with those who lack expert knowledge.
Therefore, my advice to you is whenever a football 'know-it-all' wants to start a discussion with you about the tactics of the team, the game system, or even the changes you've made – you should immediately think of the wise words of the great German writer W. Goethe who once said "don't be drawn into an argument with ignorant people as you'll become ignorant yourself". Don't worry about this. People who know how to play are not sitting on the bench – they're sitting in the stands! That's how it's always been and how it'll stay. That's the beauty of football. Football isn't played because of us, but for those who look forward to the goals.
Source: "The successful coach: The choice is yours, Maxi!"